To respect social distancing, the Cantonal Council of St. Gallen, Switzerland relocated their meetings to the OLMA exhibition center.
As a temporary solution for two sessions, Kilchenmann Event and Rental Service arranged 131 Televic delegate microphones with voting capabilities.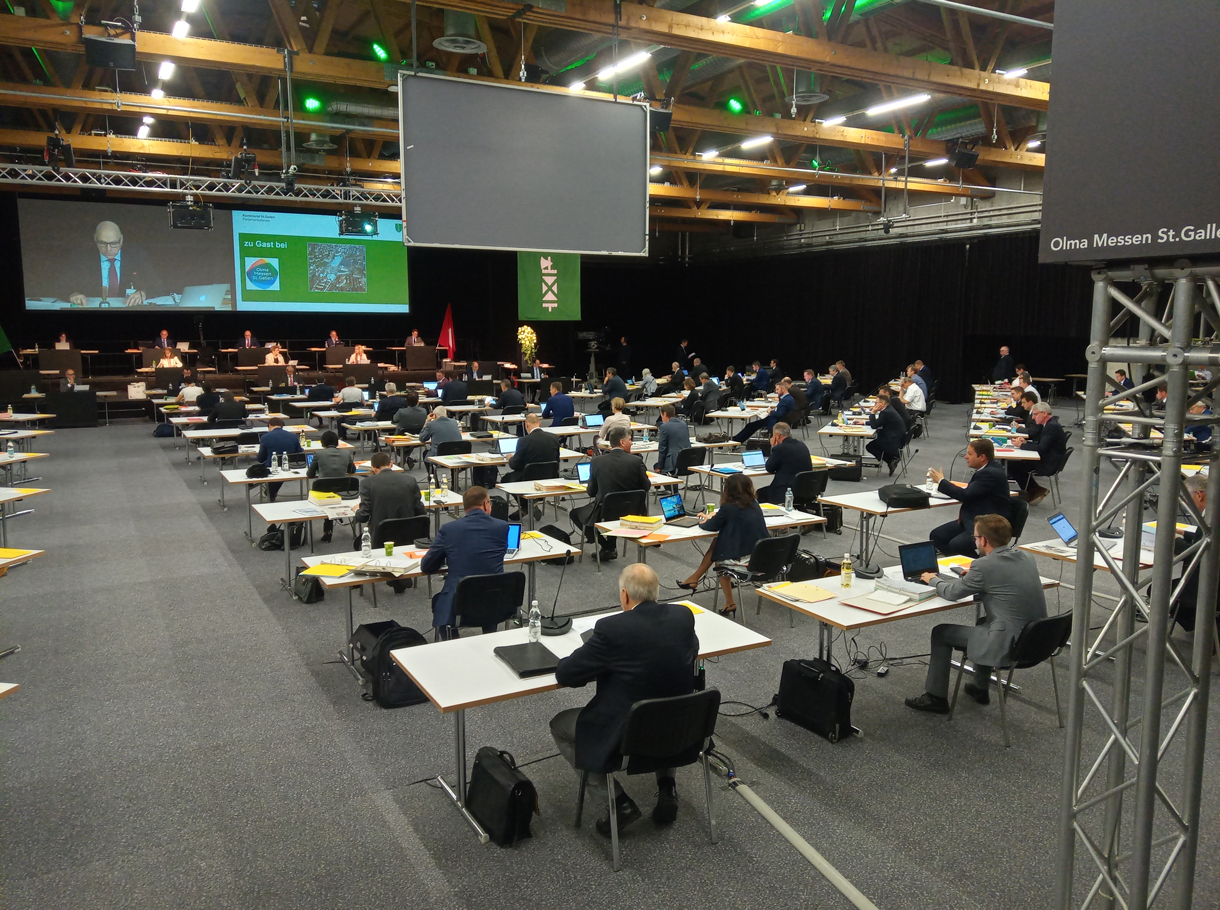 Noteworthy features of the system include:
The president can easily operate the system from their notebook.
Each speaker is provided with their own table microphone and can vote using the delegate unit.
The entire discussion system can be seamlessly integrated into the existing sound system.
Individual speakers can register in the list of speakers, and the president has an overview and control of the registered speakers (request list). Additionally, the president's list can be sent to the Public Displays.
Working alongside trade fair partners and the St. Gallen Parliamentary Services, Kilchenmann AG successfully implemented these and other requirements. As a result, they have already conducted the May Session with great success.